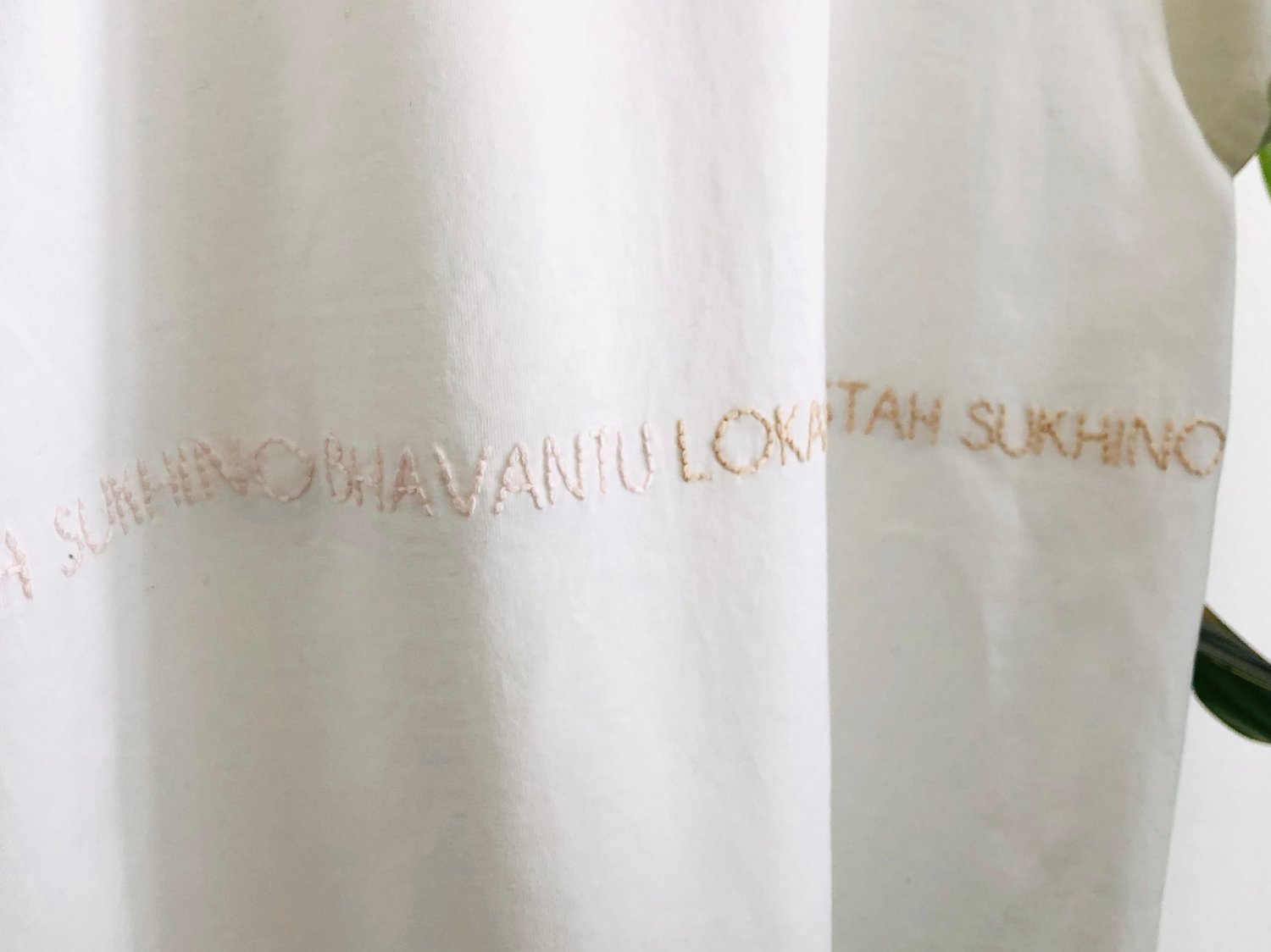 LOKAH SAMASTAH SUKHINO BHAVANTU – wrapped – light blue/beige/rose – white unisex t-shirt
LOKAH SAMASTAH SUKHINO BHAVANTU
May all beings be happy and free and may the thoughts, word and actions of my own life contribute in some way to that happiness and to that freedom for all.
About this item:
- unique handmade embroidery (the mantra three times around)
- fair trade & organic t-shirt by EarthPositive
- 100% organic cotton (GOTS certified)
- unisex fit
- on the last picture you can see how the t-shirt looks on the body. Helen is wearing it oversized in size L. If you don't like the look and you want to have the t-shirt shorter, I can also crop it for you (open edge).
Good to know:
This t-shirt is available in many more colors and sizes (XS-3XL). If you like the fit but you want to have a different color, size or thread color, please send me a message and together we can make your custom made item.
For measurements refer to the size chart in photos.
Please allow a production time of 7-10 working days because the t-shirt is made once it is ordered.
Any doubts? Please send me a message.