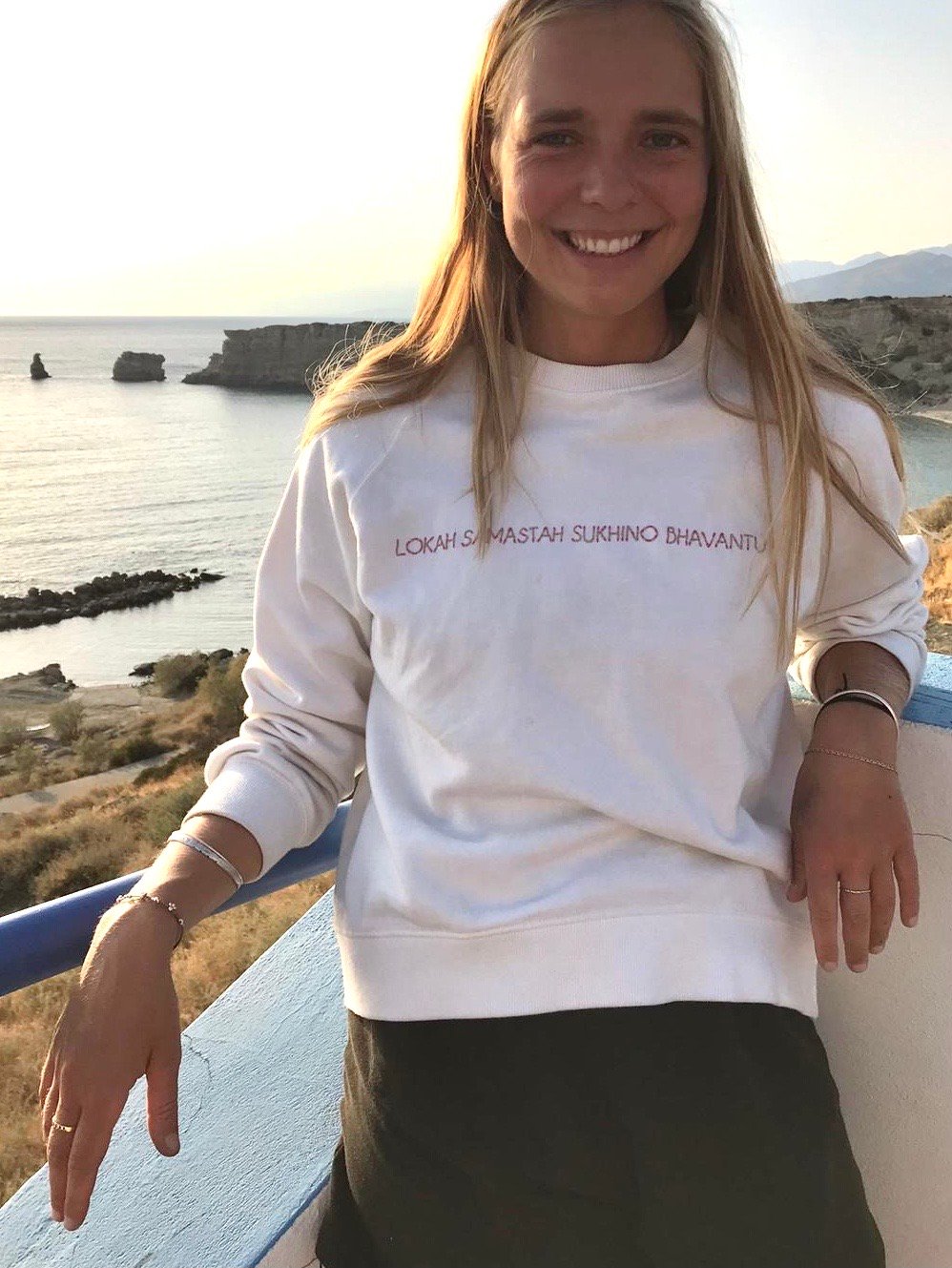 LOKAH SAMASTAH SUKHINO BHAVANTU
May all beings be happy and free and may the thoughts, word and actions of my own life contribute in some way to that happiness and to that freedom for all.
About this item:
- sweatshirt with unique handmade embroidery on the chest
- fair trade & organic sweatshirt by EarthPositive
- 100% organic cotton (GOTS certified)
- model is 1.68cm tall and is wearing size M
Colors:
- sweatshirt: off-white
- embroidery (see photos):
option 1: beige/pink
option 2: deep mint/lilac
option 3: sky blue/mustard
option 4: lilac/mustard
Please allow a production time of 7-10 working days because the item is made once it is ordered.
Any doubts? Please send me a message.